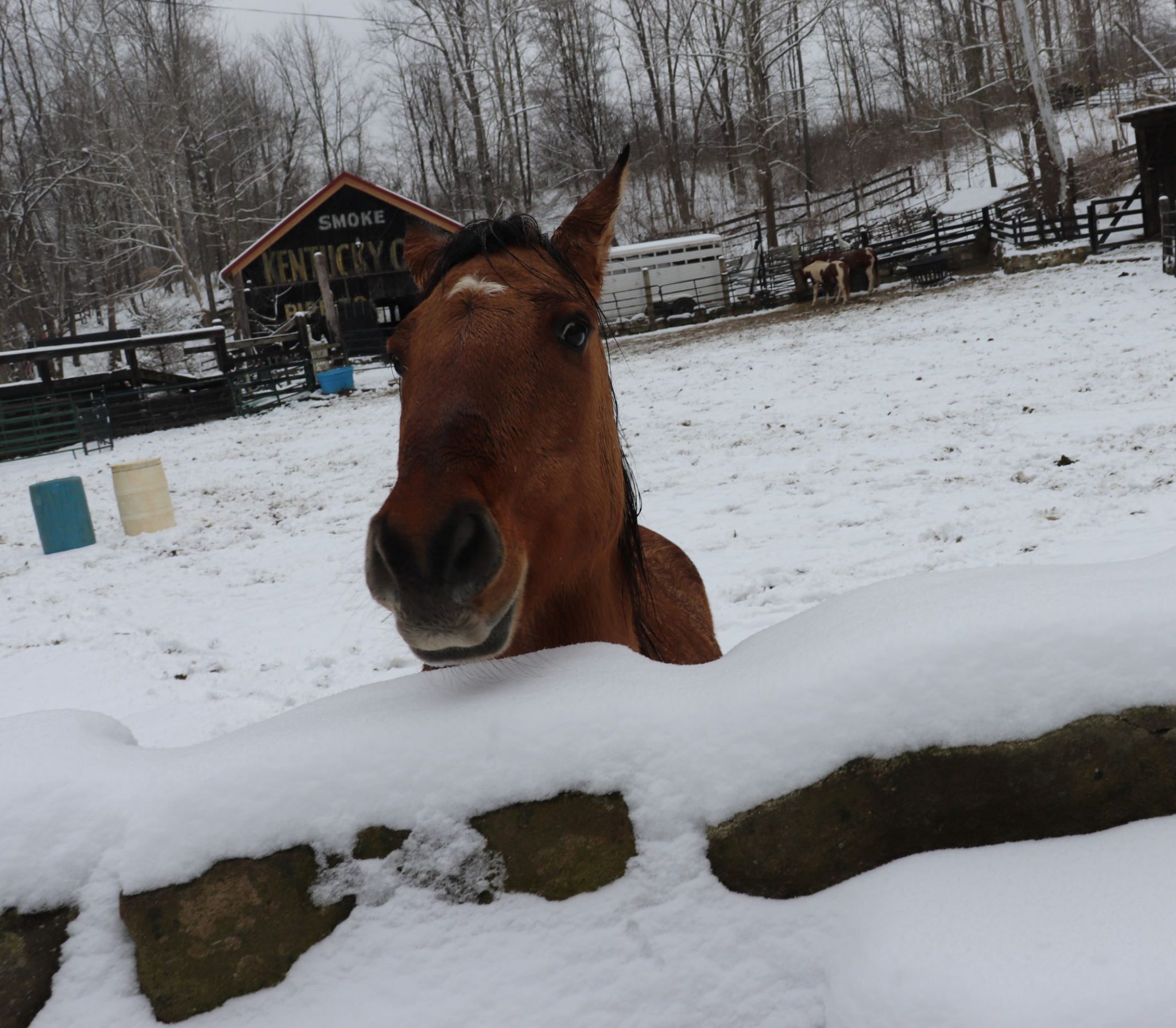 Here at the Last Chance Corral our number one priority is to make sure the homes we find for our loved ones are suitable to their needs and abilities. Throughout the years we have discovered that there are certain requirements that we find make both the adopter and the horse's life much much better.The first and probably most important factor in selecting an adopter is that they must have previous horse experience. We do not adopt our loved ones out to people who have not had the wonderful experience of owning or caring for a horse previously. Our horses have already been through enough and need not to go through the often overlooked challenges that first time horse owner experiences.The second requirement is that you have the appropriate facilities. You need to have a barn with stalls and quality fencing in the paddock or pastures.If you feel you meet the above requirements and are willing to take the responsibility for one of our loved ones feel free to give us a call at 740-594-4336 to come and meet the horse or foal of your dreams!
Recap of Requirements
1. You must have owned a horse previously. No exceptions
2. You must have quality fencing, no barbed wire. No exceptions.
3. You must have an active relationship with your vet and farrier, and they need to be "on board" with the regular health care of your horse. They also need to vouch for the care that you give your present horse(s). No exceptions.